InnerAct Alliance would not be possible without the guidance of our Boards and Committee's, we are incredibly thankful for their service.
Executive Committee
Jeanette Crowley, President
Hazel Sellers, Past President
Lesley Corban, 1st Vice President
Bishop Willie Mincey, 2nd Vice President
Kevin English, Treasurer
Ginny Wolfe, Secretary
Dub Palmore, Member at Large
Officer Lori Edwards, Member at Large
Board of Directors
Sergeant Sean Finney
Brandon Flynn
Karen King
Joan Kuver
Captain Vance Monroe Jr.
Danielle Springfels
Amanda L. Walls
Advisory Board
Ira Anderson
Kimberly Grady- Brock
Tony Delgado
Connie Durrence
CJ "Jack" English III
Steve Githens
Edward Goodemote, PhD, RN
Brian Haas
Randy Hollen
Teressa Jacobi
Sheriff Grady Judd
Tom Mims
Marti O'Brien, PhD
Mike Smith
Kay C. Stone
Nick Sudzina
Norma S. Vianzon
Ronda Zucco
InnerAct Alliance would not be possible without our Internal staff listed below.
Executive Director
Angela Padgett Ellison
Coalition Coordinators

Samantha Barwig, UthMpact
Jill Martinez-Asbill, UthMpact Coordinator
Olivia May, Assistant
Events Coordinator
Michael Flora
Office Manager
Wilma Cavanaugh

Coordinator of Marketing
Patti Sarano
Data Coordinator
Jim Murphy
Program Specialists/Science-Based Prevention in Schools
Amy Custred
Charlie Davis
Beverly Feddeler
Deanne Labozzetta
Jill Martinez
Susan White
PAX Coaches
Kim Blomeley, MA
Stacey Reid
Jennifer Saylor
Level II Program Specialists
Tammy Coker
Kim Martin, MA
Powered by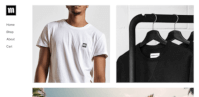 Create your own unique website with customizable templates.